Episodes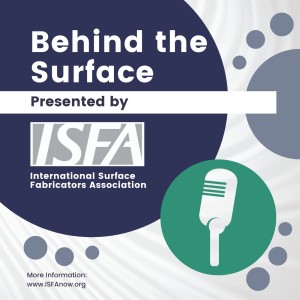 Wednesday Jul 06, 2022
Wednesday Jul 06, 2022
Behind the Surface inspires fabricators to take their business to the next level by addressing challenges, sharing strategies, and gathering insights from leading industry experts.
The Installing Profitability® Series features Eric Tryon and is brought to you by your friends at BACA Systems. This episode will discuss Planning for Growth.
"How can I plan for growth when I'm swamped with the day-to-day?"
Finding the time and the energy to increase your scope can be challenging, but it's essential nonetheless. Attend the next Installing Profitability® Workshop to learn how you can position your business for the next big opportunity by:
1. Thinking strategically: Focus on the right drivers.
2. Determining the destination: Where do you want to go? What does the future look like?
3. Anticipating the challenges: What is at stake and how do you find the best approach?
Learn how to tackle growth from real-world case studies and professional insights at the next Installing Profitability® Workshop on July 13 at 2 pm ET. Go to
www.ISFAnow.org
to register.