Episodes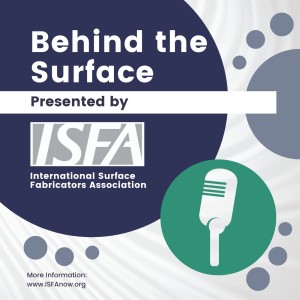 Wednesday Oct 20, 2021
Wednesday Oct 20, 2021
Behind the Surface inspires fabricators to take their businesses to the next level by addressing challenges, sharing strategies and gathering insights from leading industry experts.
In this special episode, we are joined by Rich Katzmann, who will be discussing commercial projects and whether you should be vying for this kind of business.
Rich Katzmann is the founder and president of Stone Services Group and has been working in the surfacing industry for the past six years. He has been a part of the residential construction scene his whole life as he grew up in the industry. Stone Services group provides commercial templating, install services and bid consulting services to fabricators, material providers, and general contractors across the nation. "We wake up every day looking at just this, commercial bids," says Rich.
If you have a commercial opportunity sitting in front of you right now, and you're asking yourself if you should submit a bid, listen to Rich's insights so you can put your best foot forward.