Episodes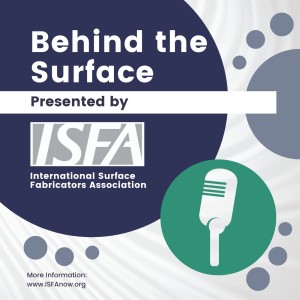 Monday Oct 02, 2023
Monday Oct 02, 2023
Behind the Surface inspires fabricators to take their business to the next level by addressing challenges, sharing strategies, and gathering insights from leading industry experts.
In today's uncertain times, it's more important than ever to have a strong sales pipeline that can withstand economic pressures and keep your business profitable.
Join us as we chat with Justin Shaw, founder of Stone Fabricator Elite, a business development and sales support agency that specializes in helping fabricators grow their businesses with proven systems, solutions and strategies. Justin will share his expertise and insights on how to keep your pipeline full of quality opportunities and rapidly increase sales in both trade and consumer channels.
We'll cover tactics used by top fabricators to create a more defensible business and drive profitability, even during challenging times. Whether you're looking to fine-tune your existing sales strategy or build a new one from scratch, this episode is for you.