Episodes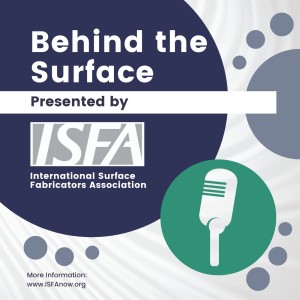 Tuesday Jan 25, 2022
Tuesday Jan 25, 2022
Behind the Surface inspires fabricators to take their businesses to the next level by addressing challenges, sharing strategies, and gathering insights from leading industry experts.
Standard Operating Procedures: You know you need them, but where do you start? SOPs and other workflow documentation are essential to running safe and efficient processes, but did you know they can also increase the value of your business? That's right! Companies that have defined SOPs hold a higher value in the eyes of investors and buyers, and they will consistently outperform competitors. 
Join Stephen Alberts, owner of the Countertop Marketing Company, as he presents easy, tech-savvy ways to create SOPs and other digital documentation for your workflows. Create robust, concise and clear SOPs in just minutes, and minimize opportunities for costly and dangerous errors.